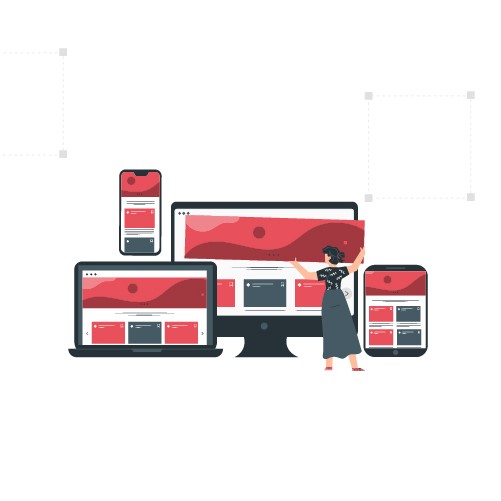 Responsive Design
The Key to Building a Successful Website
In today's digital age, it's crucial to have a website that's not only visually appealing but also responsive. Responsive web design is the process of creating a website that can adjust its layout and content based on the screen size and orientation of the device being used. This means that your website will look great and function properly on any device, whether it's a desktop computer, a tablet, or a mobile phone.
At EasyLauncher, we specialize in creating responsive websites that not only look great but also offer a seamless user experience. Here are some of the benefits of investing in responsive design:
Improved User Experience: Responsive design ensures that your website looks and works great on all devices, providing a consistent and enjoyable user experience.

Increased Mobile Traffic: With the majority of internet users now accessing websites on their mobile devices, responsive design is crucial to ensure your website is accessible to everyone, no matter what device they're using.

Better SEO: Google prefers websites that are responsive and will rank them higher in search results. By investing in responsive design, you can improve your website's visibility and drive more traffic to your site.
Common tools and technologies we use for responsive design include:
HTML5

CSS3

Bootstrap

JavaScript

jQuery

AngularJS

React
Leverage EasyLauncher's expertise in responsive design to create a website that meets your specific needs and exceeds your expectations. Our team of experienced designers and developers will work closely with you to create a custom solution that's tailored to your business goals and budget.
Get in touch with our sales team today to learn more about our responsive design services and how we can help take your website to the next level.